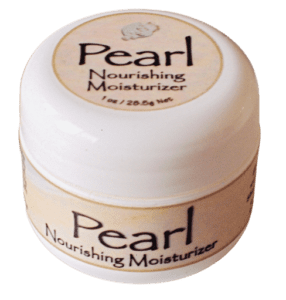 DIRECTIONS: After cleansing, apply a small
amount on the face and spread in a circular motion.
INGREDIENTS: Fruit base, Pearl Powder, hong hua, ginseng, bohe, luhu, haunquin, baihua
US$35.00 + Postage
Shipped from TX, USA
Pearl Nourishing Moisturizer
Beautifies the skin by providing moisture and proteins, which enhance elasticity and minimize fine lines and wrinkles for a smooth, youthful appearance.  It is specially formulated with pearl powder and a blend of Chinese herbs in an oil-free fruit base.  It spreads well and can be applied under makeup.  NO harmful chemicals, ingredients, or animal testing are used with this uniquely natural product.